Giggleswick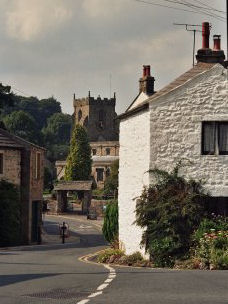 The quaintly named village of Giggleswick lies adjacent to the market town of Settle in the Yorkshire Dales.
The village is famous for its private boarding school and the nearby landmark of Giggleswick Scar with its cliffs, caves and Ebbing and Flowing Well. Also nearby is the pleasant copse of Lord's Wood, from where there are fine views over neighbouring Ribblesdale across to Penyghent.
---
The Yorkshire Dales - Home Page
The Yorkshire Dales website is designed, maintained and promoted by Eagle Intermedia Publishing Ltd.