Hunt Pot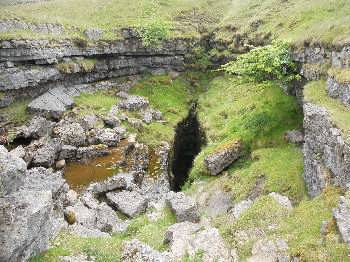 The slit like mouth of Hunt Pot presents itself as a dangerous (and dangerous looking !) gash on the western flanks of Penyghent.
[N.B. For more information on the area's caves and potholes, please see the section on caving and potholing in the Yorkshire Dales].
---
The Yorkshire Dales - Home Page
The Yorkshire Dales website is designed, maintained and promoted by Eagle Intermedia Publishing Ltd.