White Wells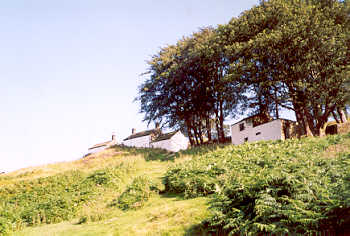 White Wells is a distinctively whitewashed stone building on Ilkley Moor above the pleasant spa town of Ilkley at the southern edge of the beautiful Yorkshire Dales.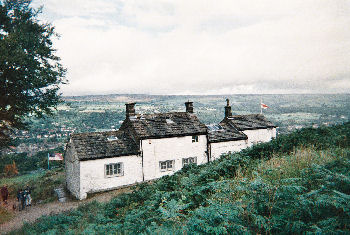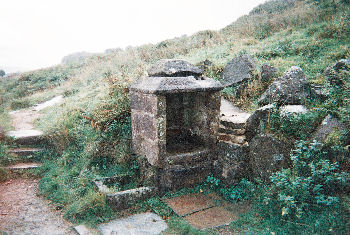 Fed by a cold water spring on the moor (pictured above) the building contains a bathing chamber which is often referred to as being Roman in origin. Most local historians however believe that this is actually a much more recent feature, dating from Victorian times when "taking the waters" was a fashionable activity for visitors to spa towns such as Ilkley.
The "Roman" bath is still used to this day, with intrepid bathers immersing themselves in the chilly waters by prior appointment.
---
Ilkley (on the edge of the Yorkshire Dales) - Home Page
The Yorkshire Dales website is designed, maintained and promoted by Eagle Intermedia Publishing Ltd.