Mossdale Scar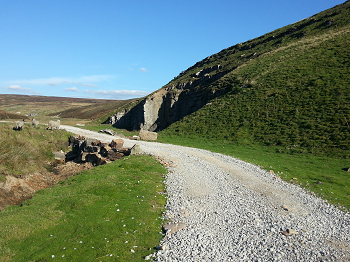 Mossdale Scar is a quarry like cliff exposing Yoredale limestone rock near the end of the valley of Mossdale up on Grassington Moor.
At the base of the cliff is the entrance to the notorious Mossdale Caverns, where Mossdale Beck disappears underground.
This is a remote location that for many years to come will be associated with the tragic deaths of six students in Mossdale Caverns in 1967, which remains to date Britain's deadliest caving accident.
---
The Yorkshire Dales - Home Page
The Yorkshire Dales website is designed, maintained and promoted by Eagle Intermedia Publishing Ltd.