Moughton Scar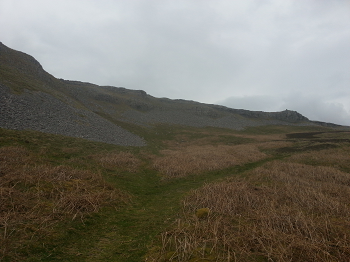 Moughton Scar is a long series of cliffs which runs along the edge of the limestone plateau of Moughton.
Below the cliffs are extensive scree slopes of broken rock (pictured above), with the cliffs themselves topped in many places by fine examples of limestone pavement.
At the north eastern end of the plateau Moughton Scar forms a natural ampitheatre overlooking Thieves' Moss below.
---
The Yorkshire Dales - Home Page
The Yorkshire Dales website is designed, maintained and promoted by Eagle Intermedia Publishing Ltd.