Record year for weddings at luxury dales venue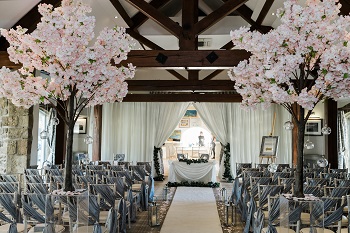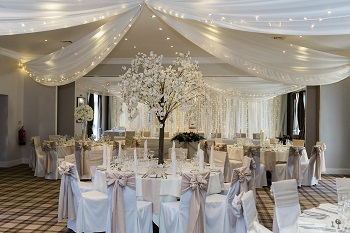 The award winning Coniston Hotel Country Estate and Spa near Skipton has reported a record £1.2 million turnover in wedding bookings, making this its most successful year yet.
The luxury hotel, which opened in 1998, has welcomed over 12,000 wedding guests in the last 12 months and has seen a steady increase of 11 per cent in wedding sales from April 2017 to April 2018.
Owned by the Bannister family, The Coniston Estate now employs over 200 staff and puts its success down to continued investment in its facilities and people.
Having recently expanded the wedding offering to include a stand-alone marquee with a capacity of 300, the team are confident that they will continue to see an increase in couples marrying at the venue.
Sharon Hurst, senior wedding coordinator at the hotel said: "Surprise settings have been a huge trend in the wedding industry over the past year. Couples want to blow their guests away and give them an unforgettable venue. That is something that we can offer in abundance and our iconic view never fails to impress.
"2017/18 was an extremely strong year for The Coniston and we booked 104 weddings, 70 per cent of which were local Yorkshire couples. We have also seen a steady increase in the number of couples travelling from wider UK locations and abroad to marry at The Coniston."
Louise Bolton, manager at the hotel added: "A lot of our wedding bookings come from people who have been a guest at a wedding we have hosted which is the biggest compliment to the team. But we also spend a lot of time at wedding fairs showcasing what we have to offer and meeting potential couples face to face.
"We pride ourselves on the service and quality we offer to guests and we're always striving and investing to make The Coniston one of the North of England's top venues. This team-wide commitment to improvement helps delight our customers and enhances our reputation which has resulted in this record growth."
For more information about the Coniston Hotel Country Estate and Spa please visit the Coniston Hotel Country Estate and Spa website at www.theconistonhotel.com
[News item based on press release and photos supplied by Freshfield posted August 2018.]
[N.B. Please mention the Eagle Intermedia Yorkshire Dales website when making your enquiries.]
---
The Yorkshire Dales is designed and maintained by Eagle Intermedia Publishing Ltd.