Swinner Gill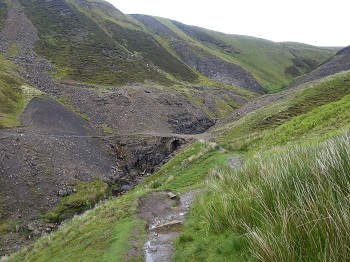 Swinner Gill is a deeply cut tributary valley of Swaledale near Keld.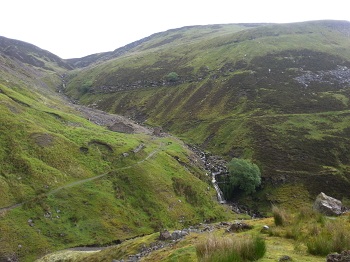 Mid way up the valley the gill splits in two, with the beck from East Grain (pictured above) feeding in down waterfalls on the eastern side.
The area was once scene of a thriving lead mining industry. Although the miners have long gone various ruined buildings, spoil heaps and of course the mines themselves remain as testament to their toils.
---
The Yorkshire Dales - Home Page
The Yorkshire Dales website is designed, maintained and promoted by Eagle Intermedia Publishing Ltd.