Keld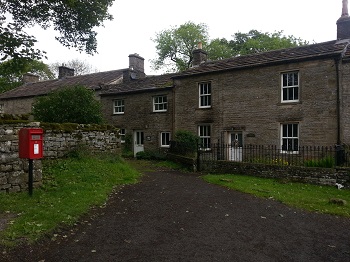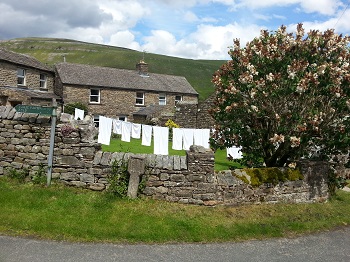 Keld is a remote hamlet near the head of Swaledale in the Yorkshire Dales.
Nearby attractions and places to see on foot include Wain Wath Force, Catrake Force, East Gill Force, Kisdon Force, Crackpot Hall, Swinner Gill and the famous Swaledale wildflower meadows (all of which can be visited as part of a very pleasant walk along the valley following part of the Coast to Coast Walk route down to Muker).
Heading off in the opposite direction a small road leads over the moors to Tan Hill (as does the Pennine Way, which crosses the Coast to Coast Walk in this vicinity also).
Just downstream of Keld the valley effectively splits in to two, with the infant Swale taking a route to the north of Kisdon Hill while the road takes to the south over a low watershed and along the valley of Thwaitedale through Thwaite to meet the Swale downstream again at Muker.
Accommodation in Keld
The following (external) websites provide information about accommodation in or around Keld:
[N.B. Please mention the Eagle Intermedia Yorkshire Dales website when making your enquiries.]
IMPORTANT: The above links may refer to external websites whose content, products and/or services are not necessarily recommended or endorsed by Eagle Intermedia.
---
The Yorkshire Dales - Home Page
The Yorkshire Dales website is designed, maintained and promoted by Eagle Intermedia Publishing Ltd.